Creating Custom Search Items
CSBW can use any site's search URL to create a custom search Item. This means you can input the search URL from almost any site on the web to create a searchable icon within CSBW. These are the steps for getting a search link and then importing it into CSBW.
9. Replace the searched text with %s
In this example, we will replace the original search text (shoes) with %s. Make sure to leave the erst of the URL in place and only replace the text that you entered in the site's search bar.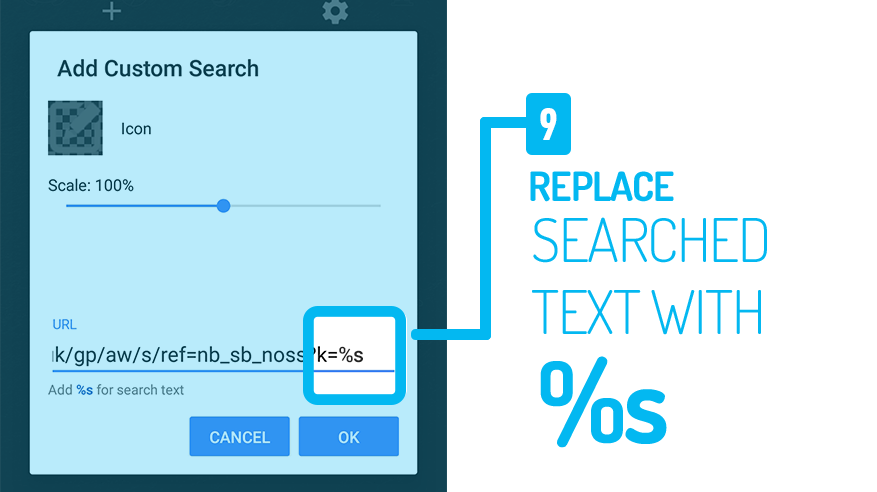 "%s" is what CSBW uses to create custom searches. Every time you now use the Custom Search Item in CSBW, the URL will be loaded with your search query replacing the %s value.
You can also use this screen to edit the icon. Just tap the icon image. You can choose a custom image or use an icon pack to pick a new icon.
Tap "OK" and you're all set. You can find your new Custom Search Item in the CSBW dock.
---