Icon packs are great but there are times when you want to revert back to your device's stock icons. Even after uninstalling an icon pack, your launcher may be using cached images to display your custom icons. If this is the case a device restart should fix it, or you can go into your launcher settings and change the icon pack manually. I'm using Nova Launcher for this example. If your launcher supports icon packs, it will have very similar settings. The names for each section might differ slightly but they shouldn't be too hard to find. If you haven't tried Nova Launcher, I highly recommend it for its impressive customization options, speed, and ease of use. I'm not affiliated with Nova Launcher in any way, I just think it's the best launcher. Check out Nova Launcher on the Google Play Store.
Here are a few steps to revert back to your stock icons:
Revert back to Stock Icons in your Android Launcher Settings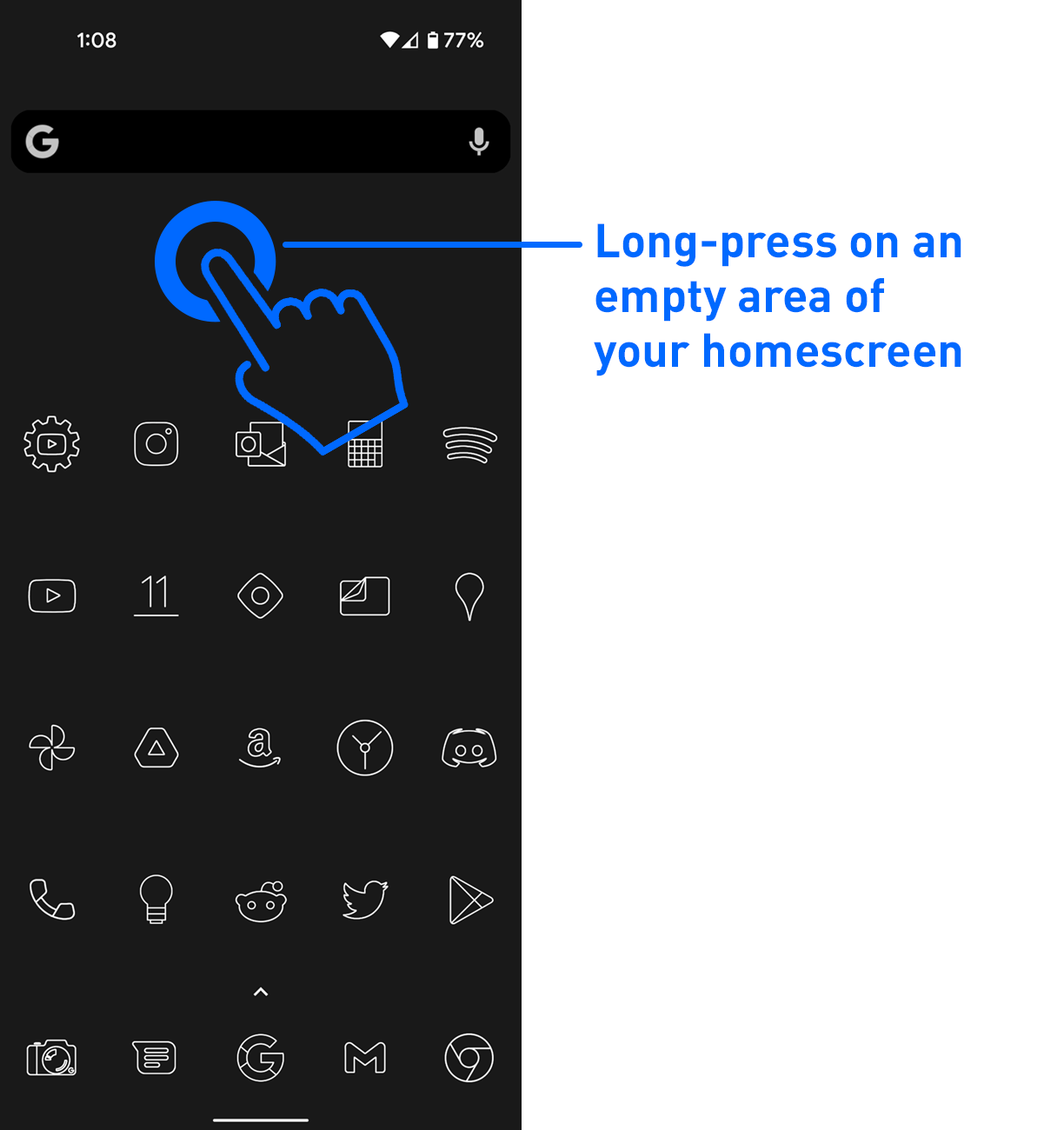 Step 1
Long-press on an empty area of your home screen.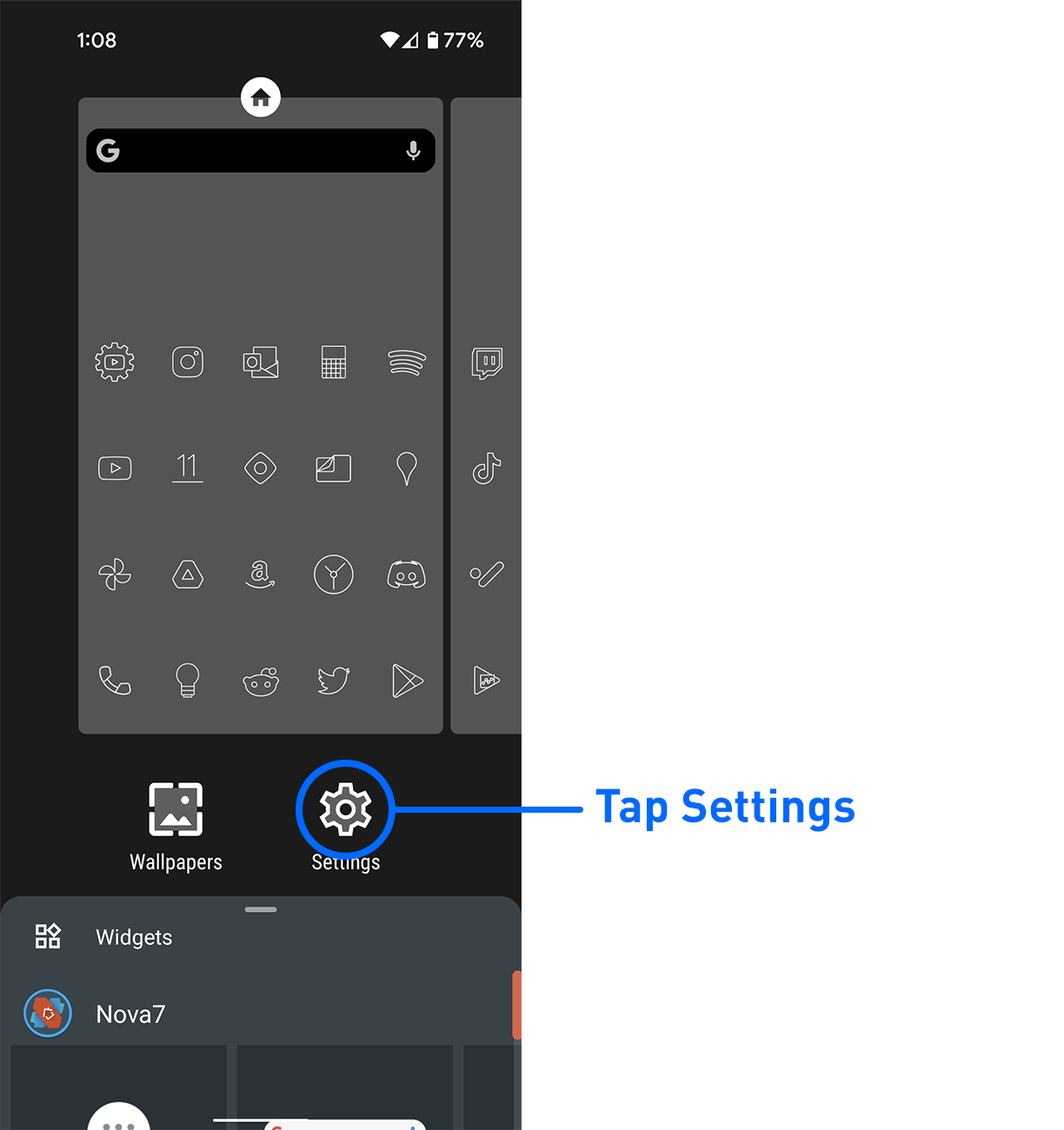 Step 2
This will show your launcher settings and wallpaper options. Tap the settings icon.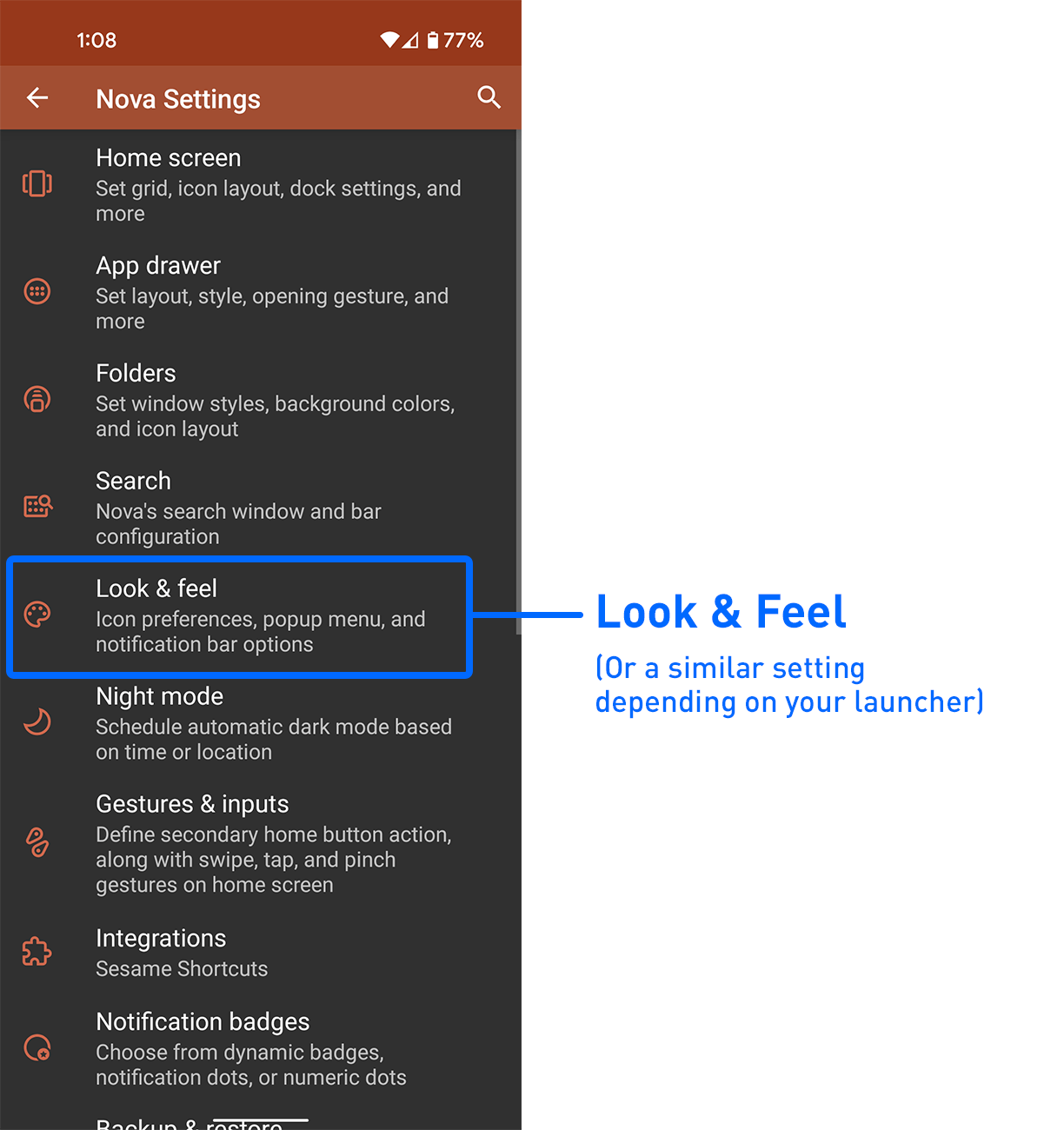 Step 3
Select "Look & Feel" This example uses Nova Launcher but other launchers have similar sections like "Appearance", "Style", "Home Screen", etc.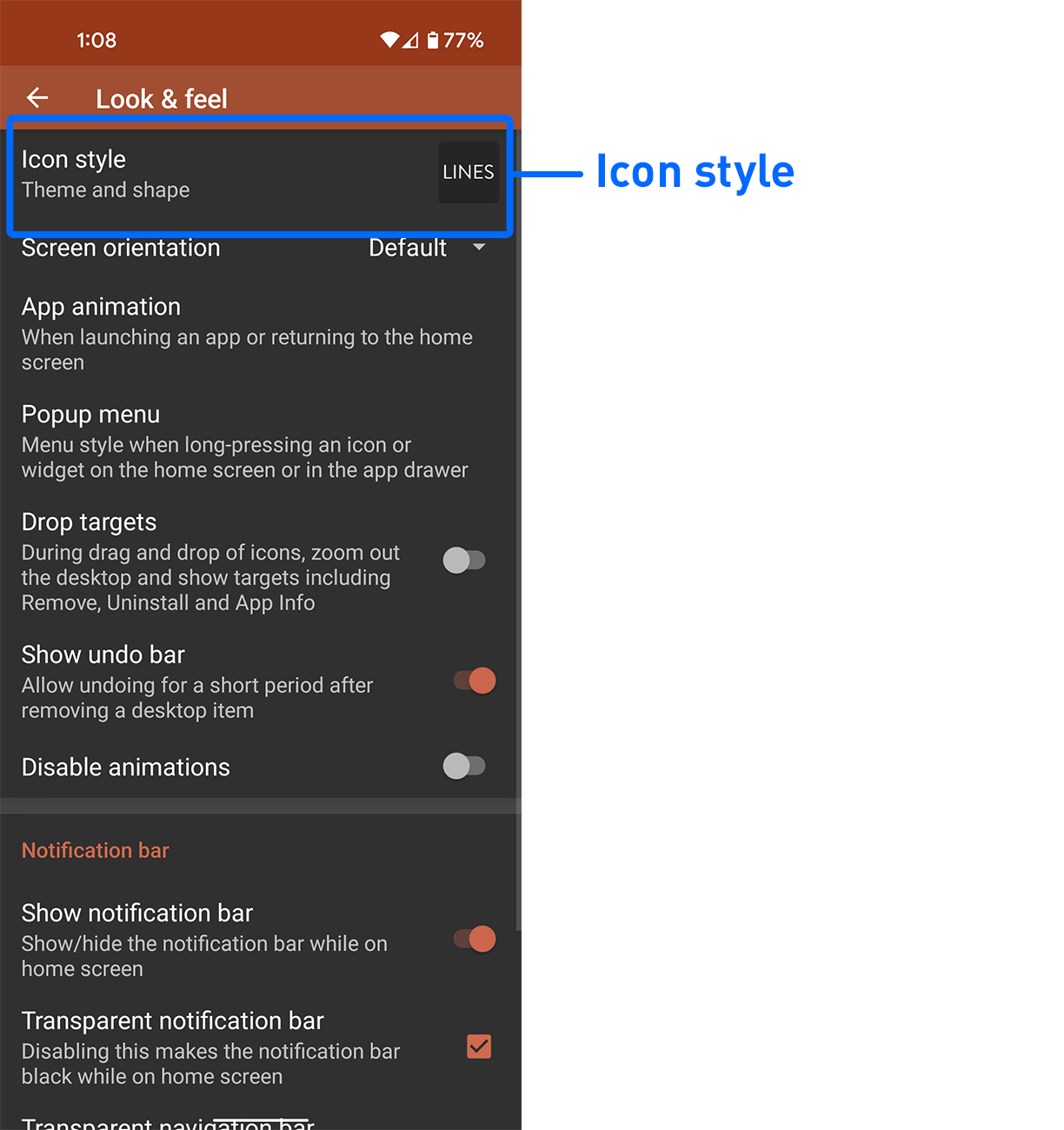 Step 4
Select "Icon Style".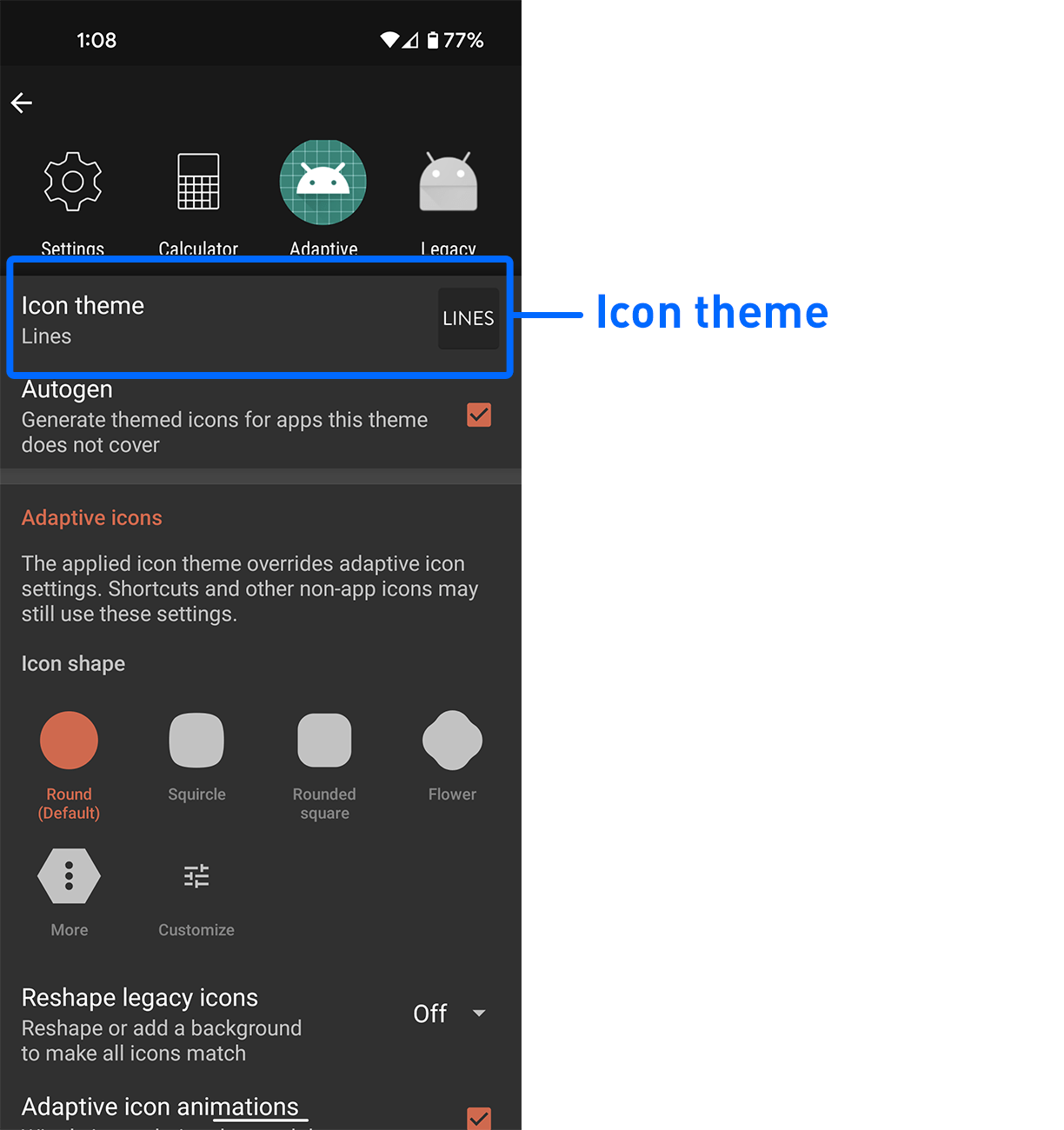 Step 5
Select the currently applied icon pack.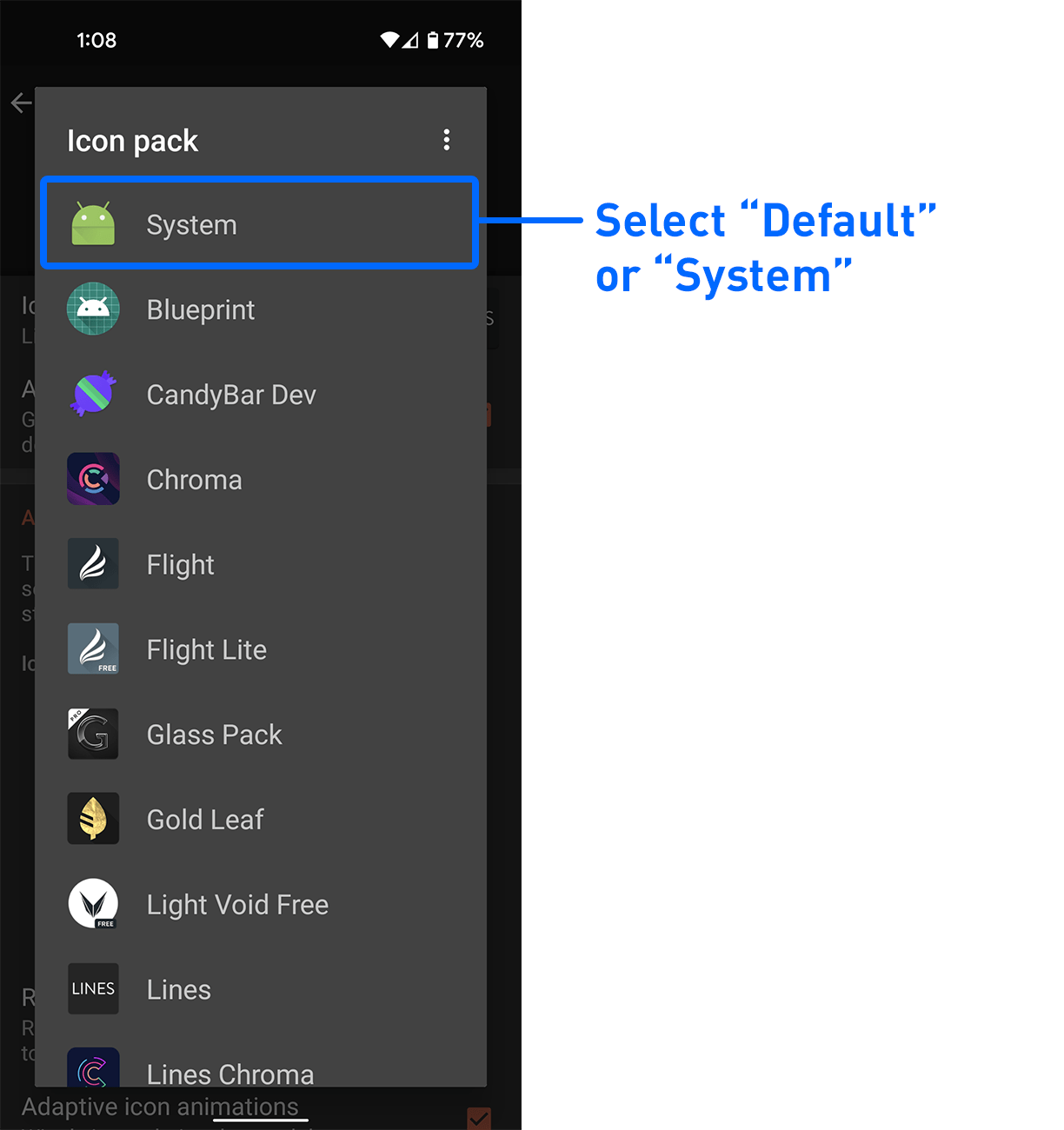 Step 6
Select "Default" or "System" to revert your icons back to the original/stock icons.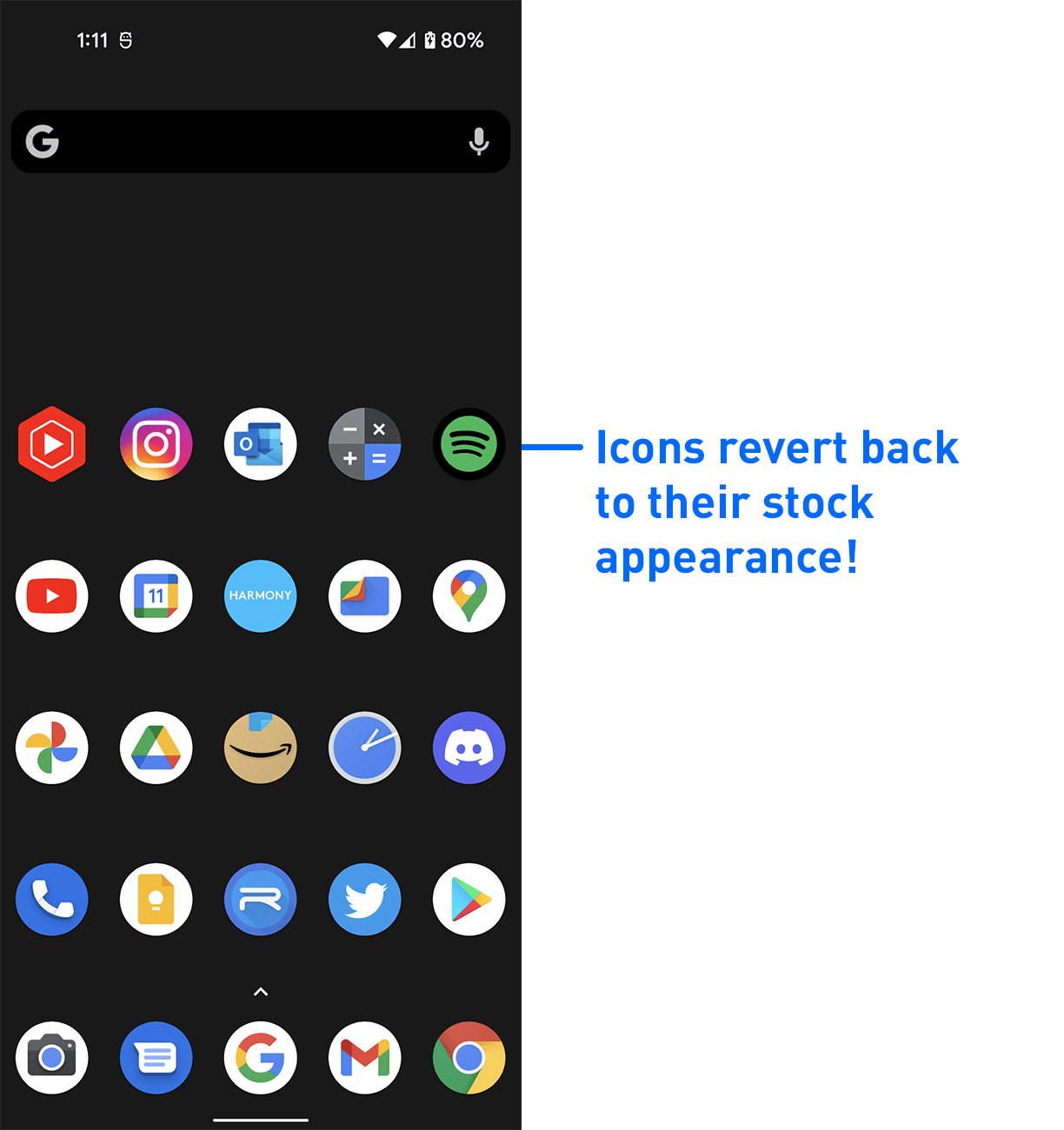 Step 7
That's it! If you go back to your home screen, you should see your stock icons instead of the icon pack's icons.
Uninstalling an Icon Pack
You don't need to uninstall an icon pack to go back to your stock icons, but if you'd like to clear up storage space, or if you don't see yourself using the pack in the future, you can uninstall the app by long pressing the app in your app drawer, then tapping the trash icon, "Remove", or "Uninstall" depending on your launcher.
I hope you found these steps helpful! If you run into any issues or have any questions, feel free to contact me using the form here.