Custom iPhone icons have arrived for iOS!
Thanks to the "Shortcuts" app in iOS, custom icons can be now applied on iPhones. Since my Android icon packs have been in development since around 2014, I thought it would be a great idea to re-package them for iOS users. I've set up a few iOS 14 Icon Packs for use with iPhone that you can purchase and download. While the process is a little more tedious on iPhone as opposed to Android, it's great that iOS users can finally customize their home screens.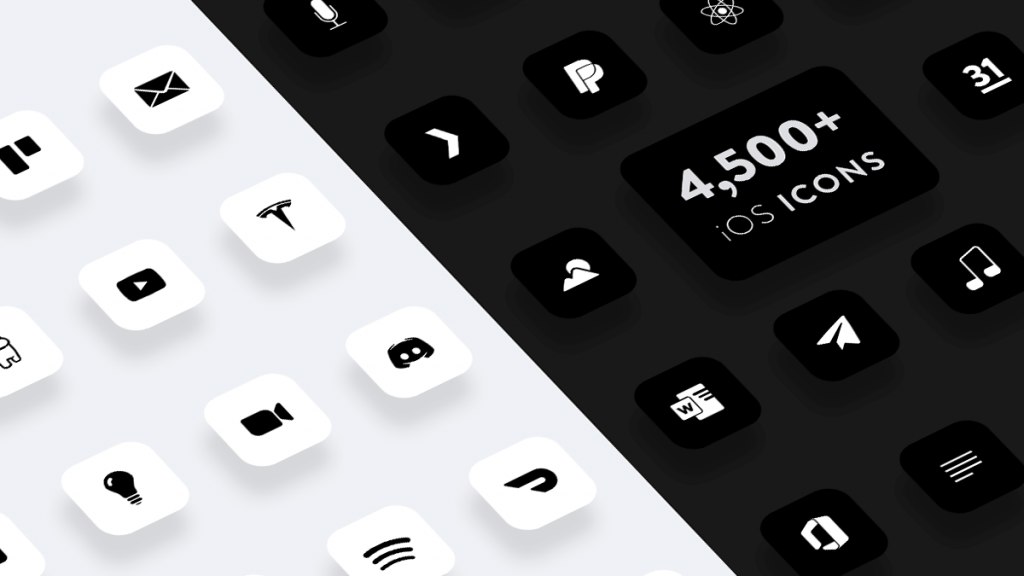 Here are a few interesting notes on iOS 14 and the iPhone icon packs:
iOS 14 Icons don't allow for transparency, so each pack has pre-made backgrounds.
If you try to set a transparent PNG as your shortcuts icon, any transparent pixels will display as black. Let's hope Apple updates this in the future to allow for transparency, but until then, the pre-made backgrounds will still give you a clean look.
There's no one-tap apply that you may be used to with Android.
Unfortunately, each icon has to be manually set using the shortcuts app. This isn't as much of a pain as it would seem, though. Once you get the steps down and figure out which icons you're going to use, the process can go pretty quickly. That said, because of the amount of icons, I'd recommend downloading the icons to desktop if you can in order to browse through them faster than you can on your phone or tablet. Each iOS set has over 4,500 iPhone icons (and counting!) so it can take a while to skim through.
You can create your own icon backgrounds.
All of the iOS 14 icon sets I'm offering include the transparent PNG source files. This means you can bring them over to your image editor of choice and add your own backgrounds.
I'm including light and dark versions for the minimalist packs
Since iPhone icons are manually applied and you aren't just applying one set of icons with iPhones, it was possible to throw a bunch of different versions into one product. This should give users more options and makes for a more complete set. You can mix & match iPhone icons with different colored backgrounds or keep everything consistent. There's plenty of options in each icon pack to let you customize your iPhone to your heart's content.
So where can you find these iPhone icons?
The iPhone icons are available here on natewren.com, or at my Etsy page. I'll be adding more packs in the next few days and might create some new ones based on the feedback I'm getting. Let me know what you think or if you have any cool ideas for iPhone icon packs moving forward. I try to update the packs fairly often and I'm always open to suggestions.
Let's hope this is just the beginning of a much more customizable/personalization-friendly environment for iOS users!
Premium iPhone Icons
Download the iPhone icons below. There's also a sample pack if you'd like to try them out first before purchasing.